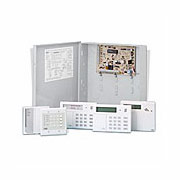 Installation, Operation, Programming and User Manuals
Find, download and program any fire or security system with our database of installation, operation, instruction, technical, owners, user and programming alarm manuals at no charge to you.
Have you lost or misplaced your existing manual?  If so, download a free PDF operation, installation, instruction, owner, user and alarm programming manual for Ademco, Apex, Bosch, Fire-Lite, Silent Knight, DSC, FCI, FBII, Caddx, Moose, Napco, Radionics, Notifier, Simplex, Mirtone, Visconic.
Most alarm systems provide two instruction manuals. The alarm user manual offers information on the daily use of the system such as arming and disarming, bypassing zones, changing user codes and other action that the user might need to know to effectively operate the security system.
The installation manual provides more detailed technical information about installing the alarm system including instruction for programming devices such as sensors, motion detectors, glass break detectors and keypads. The instruction manual also outlines how to connect a phone line to the system and establishing 24 hour monitoring services.
For minor changes, some systems have a programming manual which offers a quick reference guide for programming after the initial installation. Before programming, it is very important that you read the installation and programming manual for your particular system. We are your single source for security and fire alarm technical documentation.
Finally, most manufacturers or dealers have their own websites that may offer copies of these manuals. Some require registration or a fee, but here it is always free.
Free PDF Alarm Manual
Search and download the alarm manual PDF for your specific system. All guides are formatted for ease of downloading, printing and viewing and are actual reproductions of the exact manual shipped with the alarm control panel. These user guides provide detailed insight on the options, features and capabilities of your system and its daily operation.
Before you install, maintain or service your existing security or fire alarm system, you must first identify the system model that you own. Check the initial paperwork or invoice that was completed on the day of installation to determine which model was installed. Look at the actual alarm panel to see the model number which is usually located on the metal housing or the board itself. Once you find the model and make of your system, simply search our directory for the correct guide.
Unlocking Locked Panels

Instant Unlocker is a device that is used to for unlocking locked alarm control panels when you do not know the actual programming code. No matter what control panel you have, instant unlocker can unlock your existing alarm panel so you will be able to perform programming functions. Learn how to unlock locked panels for any fire or burglar alarm system.
Panel Programming Software
Most manufacturers offer alarm control panel programming software to make it simple to upload, download and program their particular panel. Some offer remote programming software to make changes from a remote location so it will be easier to troubleshoot problems offsite. Using alarm panel programming software eliminates the need to use the traditional manuals.






All of the logos, copyrights, trademarks and alarm manuals are property of their respective owners.